Refrigerator

Repair Greater Toronto Area
Refrigerator break down and malfunction overtime and due to the lack of maintained and service. We understand the frustration and import of having your fridge up and running smoothly as soon as possible. This is exactly why we offer speedy refrigerator repair services in Toronto You can depend on our professional service team to get your fridge back in shape in no time!
Our skilled technicians have been repairing refrigerators for many years and are trained in fixing the most complex issues, including compressors which makes us stand out from the competition. Our affordable and fast fridge repair services have saved both money and time to our clients.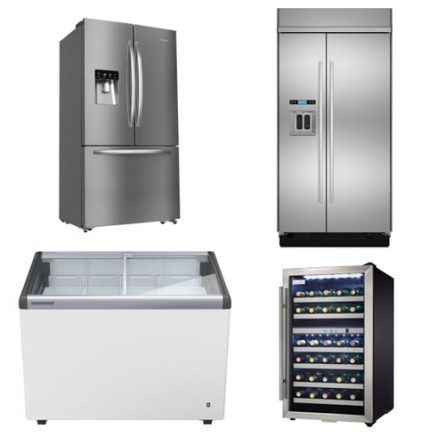 Call our technicians if you notice any of the following:
Refrigerator is not cooling
Refrigerator is not making ice
Refrigerator is not dispensing water
Refrigerator is not dispensing ice
Refrigerator is making clicking noise
Evaporator fan is not working
Refrigerator is not defrosting
Refrigerator is not cooling but freezer works
Refrigerator is leaking water
Refrigerator has ice build-up
Refrigerator is making loud scary noises
Water inside the Refrigerator
The compressor is very loud
Refrigerator unable to maintain a temperature
Freezer unable to maintain a temperature
Refrigerator's seal is broken
The refrigerator is not working!!
Ramboll Appliances:
FAST, FLEXIBLE, AFFORDABLE RATES
PROFESSIONALLY TRAINED TECHNICIANS
Brands we Repair:
Kenmore Refrigerator Repair
KitcheAid Refrigerator Repair
Whirlpool Refrigerator Repair
Frigidaire Refrigerator Repair
Viking Refrigerator Repair
Sub-Zero Refrigerator Repair
Maytag Refrigerator Repair
Samsung Refrigerator Repair
Electrolux Refrigerator Repair
Amana Refrigerator Repair
Thermador Refrigerator Repair
Bosch Refrigerator Repair
Magic Chef Refrigerator Repair
Inglis Refrigerator Repair
Moffat Refrigerator Repair
Jenn-Air Refrigerator Repair
Request a service with Ramboll appliance today! 

GTA 905-595-3474.
Brands

We Service
We Care For You Home Appliances