Dishwasher

Repair Greater Toronto Area
Dishwashers which were once thought to be a luxury appliance have evolved into must-have, time-saving kitchen appliances.  We have a team of highly qualified & experienced technicians, who specialized in repairing all major brands and models of dishwashers including the standard Whirlpool to high-end European models like Bosch.
Our in-home, same-day, dishwasher appliance repair service will have your dishwasher up and running in no time. Ramboll appliance technicians are highly-trained and qualified to diagnose the problem quickly, and offer affordable solutions.
We pride ourselves in being one of the most relied upon specialists in Dishwasher Repair. Our certified and professionally trained technicians have been doing dishwasher repair for years. You can always depend on us for a reliable and affordable Dishwasher Repair.
Whether the dishwasher is leaking, or is not cleaning properly, or not working at all, we can help you out. Regardless of how old your dishwasher is.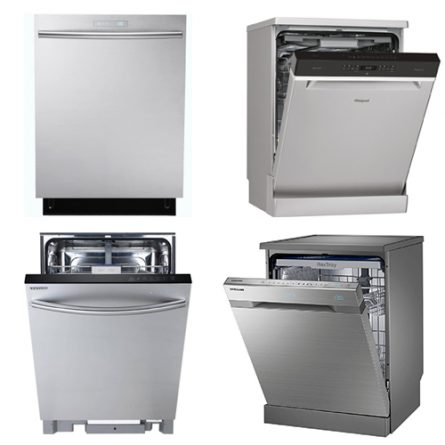 Call our technicians if you notice any of the following:
Cloudy glassware
The dishwasher hums and then turns off
The dishwasher does not fill with water
Water will not pump out
The dishwasher is leaking
The dishwasher is very noisy
The dishwasher is leaking
The dishwasher is displaying an error message on the electronic display
The dishwasher is taking longer than usual to complete a cycle
The dishwasher is not cleaning properly
Food is left stuck to dishes after a cleaning cycle
Water is not coming into the dishwasher
The dishwasher is not draining properly
The dishes are not drying properly
The dishwasher has a burning smell
Dishwasher water is not filling up properly
The dishwasher will not release the detergent during the wash cycle
The dishes are not being thoroughly cleaned
The dishwasher is just not working!
Ramboll Appliances:
FAST, FLEXIBLE, AFFORDABLE RATES
PROFESSIONALLY TRAINED TECHNICIANS
Brands we Repair:
Kenmore Dishwasher Repair
KitcheAid Dishwasher Repair
Whirlpool Dishwasher Repair
Samsung Dishwasher Repair
Electrolux Dishwasher Repair
Frigidaire Dishwasher Repair
Request a service with Ramboll appliance today! 

GTA 905-595-3474.
Brands

We Service
We Care For You Home Appliances