Electrical & Gas Cooktop

Installation Greater Toronto Area
A cooktop may be placed anywhere in your kitchen that has a safe amount of clearance. Ideally, the cooktop should be installed in an area that has 30 inches of clearance above and 1 to 2 feet on either side. Whether it's a gas or electric cooktop our highly trained and certified appliance technician can guarantee that your appliance meets the specific junction boxes and voltage requirements for safe installation.
Ramboll Appliances is a household appliance installation company based in Mississauga. Proud to serve homeowners across Toronto and the GTA with over decades of industry expertise.
Get in touch with the qualified Ramboll appliance team and install your new appliance Today!.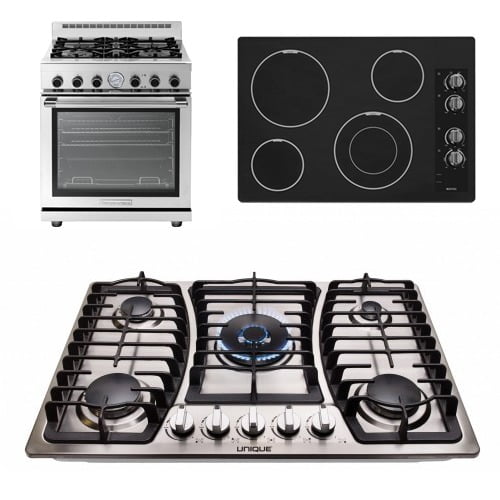 Our installation service includes:
Connect electrical or gas connections according to Standard Code and Safety
Securely mount new Cooktops in right place
Check all connections
Verify the unit is installed according to installation instructions
Perform technician testing
Ensure the proper functionality of your Cooktops
Demonstrate the basic operations of your Cooktops
We absolutely guarantee the service you receive!
Ramboll Appliances:
QUALITY SERVICES
AFFORDABLE & SAME DAY SERVICE
BEST CUSTOMER SERVICE
PROFESSIONALLY TRAINED TECHNICIANS
Request a service with Ramboll appliance today! 

GTA 905-595-3474.
Brands

We Service
We Care For You Home Appliances