Washer

Repair Greater Toronto Area
Many households do their laundry and enjoying the convenience of a washing machine by doing piles of laundry on an occasion basis. It's difficult to imagine what it would be like having to drag it all down to the local laundromat and wait for hours for it to get done when you could be spending your time on other chores. Sometimes, it's easy to forget how much trouble our washing machines save us until they quit working properly.
Our technicians are professionally trained, certified to repair all types of problems related to household washing machines in a timely manner with unsurpassed quality and many years of experience. You will never have to wait to have your appliance repaired and we will have your washer back and running in no time.
As soon as you suspect that there may be an issue with your washer repair , wait before you run out and invest in a brand new one. The problem may be minor and easily fixed by trained technicians. In most cases, these repairs are very affordable and you will have an efficiently operating appliance once the repairs are finished. Whether its appliance installation, maintenance, or repairs, Ramboll Appliance has the expertise to fix it.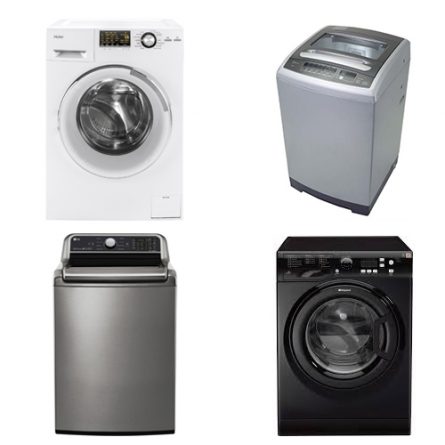 Call our technicians if you notice any of the following:
The washer is not draining water.
The washer is not spinning
The washer is making loud noises
The washer is stuck in rinse/spin cycle
Washing machine drum won't turn at all
The washing machine is leaking water
Washing machine door won't open
The agitator on the washer is not working
The washer is not filling with water
Washer touchpad not working
Washer's start button is not working
Washer shows error codes
The washer is just not working!!
Ramboll Appliances:
FAST, FLEXIBLE, AFFORDABLE RATES
PROFESSIONALLY TRAINED TECHNICIANS
Brands We Repair:
Fisher & Paykel Washer Repair
White Westinghouse Washer Repair
Request a service with Ramboll appliance today! 

GTA 905-595-3474.
Brands

We Service
We Care For You Home Appliances