Stove & Oven

Repair Greater Toronto Area
Stoves and Ovens are the most important tools in every household. When your stove/oven breaks down it can be a nuisance and can interrupt your normal daily life. If this is the case you can't wait a day, a week; you need someone to fix it right away. Our certified, highly trained and experienced technicians have comprehensive knowledge of Stove Repair, simple to complex repair. We pride ourselves in being one of the most relied upon specialists in Stove Repair. You can always count on us for a fast, quality and affordable repair service.
Whether its your top burners, or oven taking too long to heat up, or oven won't turn on, we can help you out. Regardless of how old your stove/oven is; we can fix it! Our certified and professionally trained technicians have been doing stove/oven repair for years.
We have the expertise to handle the entire gas range of Stove Repair. Whether it's a gas stove repair or electric stove repair  or whatever brand, whether in low or high-end models, we'll figure out the problem, and fix it!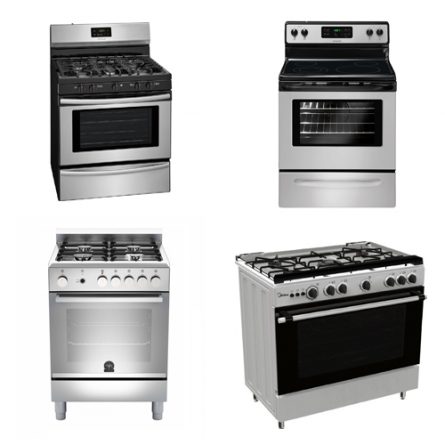 Call our technicians if you notice any of the following:
The burner won't come on.
The burner is too hot, regardless of setting.
The indicator light stays lit.
The oven door is stuck closed.
The oven is not self-cleaning as it should.
The oven is not baking or the broiler is not working.
The oven is not heating or is heating poorly.
The oven produces erratic temperatures.
Electric heating element doesn't come on.
Cracked glass on stovetop
Gas burner doesn't ignite
Indicator light stays on
Stove knobs are broken
Timer doesn't work
Ramboll Appliances:
FAST, FLEXIBLE, AFFORDABLE RATES
PROFESSIONALLY TRAINED TECHNICIANS
Brands we Repair:
Amana Stove & Oven Repair
Admiral Stove & Oven Repair
Bosch Stove & Oven Repair
Fisher & Paykel Stove Repair
White Westinghouse Stove Repair
Request a service with Ramboll appliance today! 

GTA 905-595-3474.
Brands

We Service
We Care For You Home Appliances