Gas & Electric

Dryer

Repair Greater Toronto Area
A household dryer has become an appliance of both convenience and necessity. It ensures your clothes are ready to wear just one hour after washing, keeping your clothes soft and smelling fresh. But a faulty dryer can cause a lot of stress and lead to major disruption in most household errands. Regardless of how old your dryer is, our certified and professionally trained technicians can fix it!
Our team of highly qualified & skilled technicians are specialized in repairing all major brands and models of household dryers. We pride ourselves in being one of the most relied upon specialists in Dryer Repair industry that customers rely and count on us for a fast, quality and affordable repair service.
Whether the dryer is taking too long to dry, or Dryer not heating, or not working at all, no matter the type (gas or electric) or brand (Whirlpool, Maytag, Kenmore, Frigidaire, GE, Samsung etc.), whether in low or high-end models, or compact condo-sized stackable model of dryer you have, we'll figure out the problem, and fix it!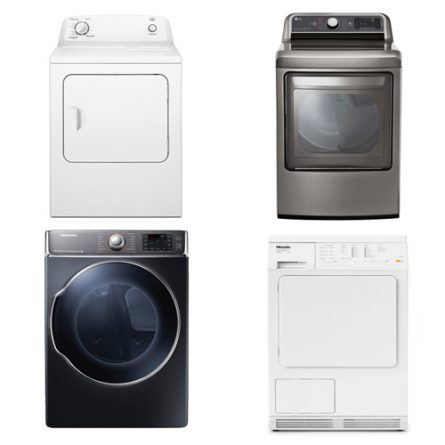 Call our technicians if you notice any of the following:
Dryer overheating
Under heating
The tumbling mechanism has stopped working
Longer than usual dry time
Clothes are staying wet after the full cycle
Dryer Won't Stop
Dryer runs but no heat
Dryer no power at all
Dryer not working in automatic cycles
Dryer not working in timed dry cycle
Issues with the digital display
Error code on the electronic panel
Making unusual sounds such as grinding or squealing
Blown fuses, or tripping the circuit breaker regularly
Tearing or dirtying of clothing
Heat element on the dryer is gone
The machine will not start at all
Ramboll Appliances:
FAST, FLEXIBLE, AFFORDABLE RATES
PROFESSIONALLY TRAINED TECHNICIANS
Brands we Repair:
Fisher & Paykel Dryer Repair
White Westinghouse Dryer Repair
Request a service with Ramboll appliance today! 

GTA 905-595-3474.
Brands

We Service
We Care For You Home Appliances