Reliable Appliance

Repair & Installation

with Ramboll Appliance
All our technicians are fully insured & licensed and specialized on working on make and models of the appliances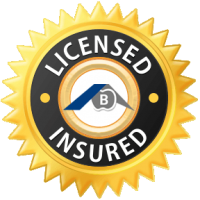 licensed & Insured
Every technician is a fully insured and licensed specialist capable of working on a wide range of appliances and brand names.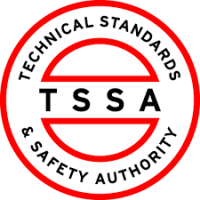 TSSA Certified
Under TSSA logo please write. Technicians are gas certified by Technical Standards and Safety Authority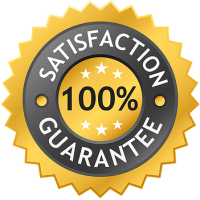 Industry Experts
Experienced technicians ready to repair & install your appliances on the spot.
GTA

Appliance Installation
Ramboll Appliance Services is a reliable and reputed appliance repair services in Canada. Ramboll offers top quality appliance installation and repair services in Greater Toronto and nearby regions. We are a team of licensed professionals who are skilled in fixing simple repairs to major breakdowns. A team of expert technicians offer immediate repair of dishwashers, dryers, washers, ovens, refrigerators, gas stove, and other appliances.
We at Ramboll Appliances hold optimal repair solutions for all the popular brands of Canada. Regardless of the type of appliances and issue, we are able to offer a satisfactory solution for all the problems. Any disruption with the smooth functioning of the appliance can hamper your routine life. Hence, Ramboll offers 24×7 quick repair work of the existing appliances. We also depute our trained and experienced technicians for installation of new appliances.
We are a team of committed technicians passionate about providing timely and quality services. Our technicians provide quick repair and installation work in numerous regions of Toronto and Brampton. Our expert repairers and installers are familiar with home appliances of all the top makers. With us, customers do not need to take stress about disrupted appliances. We guarantee quick and accurate services for every kind of repair work.
Whether it is an office or a residence, we reach your premises upon a single call. Apart from punctuality, we give utmost importance to the quality of the work we provide. Our technicians are trained to detect the core reason for the disruption. They fix the issues with great diligence without any delay. All our customers get satisfactory repair work with the best solutions for a long time. As we repair, we make sure that the issues are fixed accurately for the uninterrupted functioning of the appliance. We also replace the parts of the appliances using parts of high quality and the right brand.
Buying a new kitchen appliance or home appliance requires precise installation. Our same day and 24×7 repair and set-up services make life easier for the customers. Our team is working on any day of the year including weekends and evening time. Through our reliable services, we have accumulated valuable trust of our customers. Our sales team takes care of all types of immediate maintenance, repair, and new appliance installation in Toronto. With high expertise in installing appliances of all types, we guarantee 100% satisfaction for our customers.
Appliances today form an integral part of our homes. The modern hectic lifestyle requires us to manage lots of household tasks with the help of these machines. Timely repair and installation are extremely important to keep your life going without any hassles. Ramboll understands the value of your time and money. We make sure our installation and repair services are efficient and give you high value against your expenditure. With affordable charges, it is simple to hire services of Ramboll. We do not insist for unnecessary replacements of the spare parts and unit. Our knowledge and experience make us one of the best repairers and guides for your unfit appliances.
Brands

We Service
We Care For You Home Appliances