Gas Stove Installation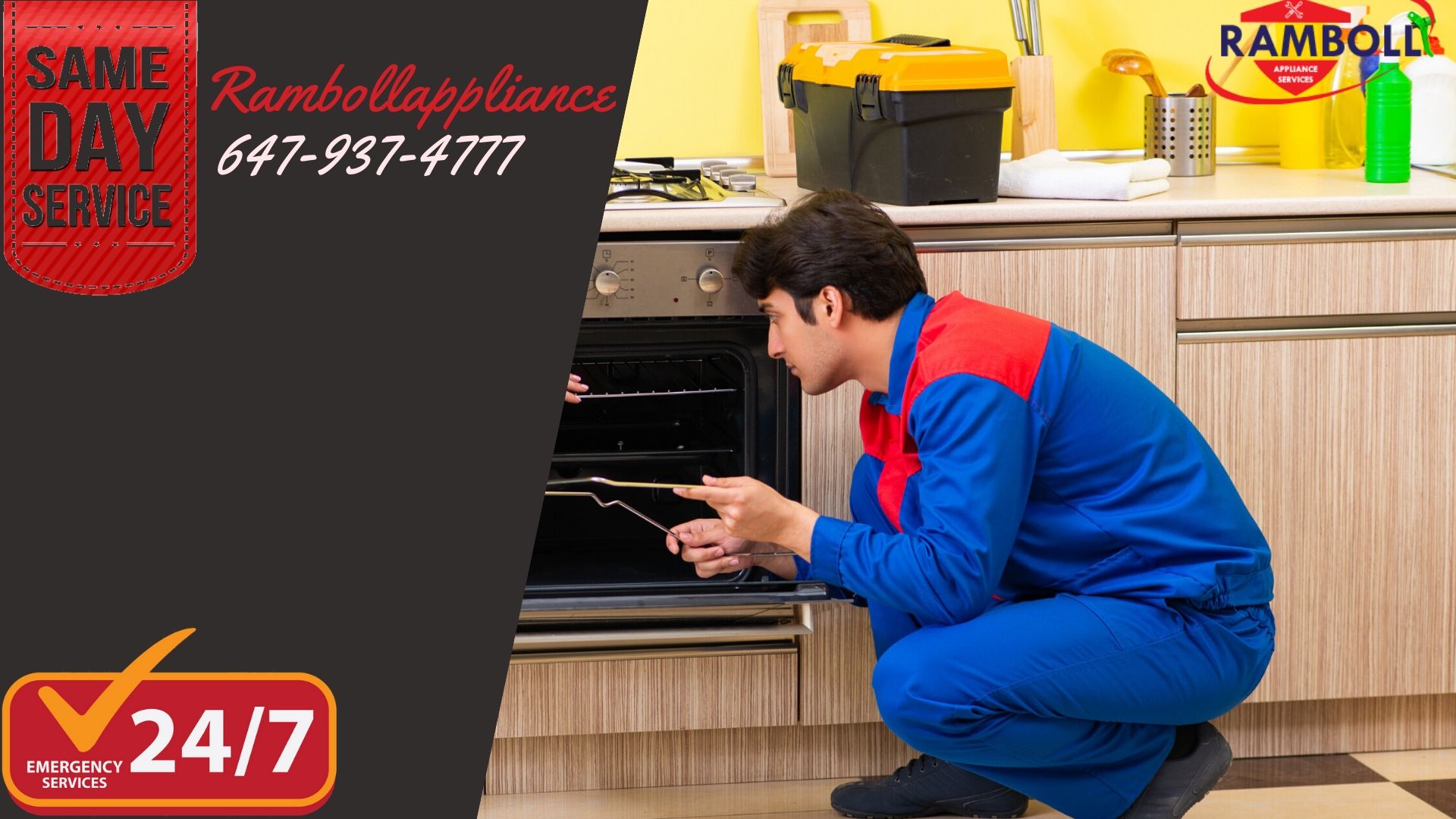 Want gas stove installation solutions? Our professional service technicians are prepared to assist. Schedule a gas stove installation online or telephone 647-937-4777 to schedule now.
Ramboll is an appliance installation specialist in Canada, providing affordable and timely services. We reach your premises upon a single call with as per scheduled appointment. Call us at your preferred time as per your convenience for quick Gas Stove Installation and set-up. We cover all the regions of Toronto and provide efficient services for various appliances.
Gas stoves are risky in the case of careless installation. We carefully connect the unit and check it for perfect functioning before we leave. Installing a newly purchased gas stove is a challenging task. It requires professional expertise and experience for safe connection. Our engineers skilfully handle issues related to leakage, gas lines, and install the equipment for safe use. We guarantee a secure set-up of the new appliance for the seamless performance.
Gas Installation Services
We are engaged in the repair and installation of all types of big and small kitchen appliances. Our experienced engineers are fully aware of the structure of the top brand appliances. We provide the following Gas Stove Installation Services:
1. Removal of old appliance
2. Checking manuals for safety instructions
3. Gas shutoff valves installation
4. Installing a gas connector
5. Testing after completion of the installation
6. Ensuring the perfect functioning of the equipment
7. Providing safe and leakage-free installation
Hiring us gives you not only a safe installation but also affordable and reliable service. With our timely services, you do not need to take the stress of being without your cooking appliance. Our 24×7 services give you peace of mind whenever you buy a new gas stove or refurbish a kitchen.
Why Hire Professional Installers for Gas Stove

Ramboll Appliance works with utmost precision with affordability. Our installation cost makes it reasonable and straightforward due to the competitive price of service. We provide a precise value of our services without any hidden charges.
We are expert in installing units of all the popular brands including Bosch and Siemens. Ramboll Appliance offers services for all types of dishwashers as given.
1. Built-in dishwasher
2. Compact dishwasher
3. Drawer dishwasher
4. Portable dishwasher
Our team carefully examine the available space and possibilities of the water connection and drainage. Our careful planning ensures a flawless set-up of your appliance for a seamless functioning without any interruption.
Why Hire Professional Installers for Gas Stove
A gas stove is an essential appliance in your kitchen. However, one needs to be careful while installing and using it. Improper installation by inexperienced mechanics can lead to complex problems. Hiring professional installer like Ramboll Appliance gives many benefits. Here are some of the most important reasons for hiring professional service for Gas Stove Installation.
1. Improper installation may cause gas leakage issues.
2. Inexperienced technicians may cause damage to the unit.
3. Incorrect connection may hinder the smooth functioning of the stove.
Perfect installation of a gas stove is crucial for all the residences as well as commercial places using gas. Performing set up of a new gas stove on your own is not a good idea. If the appliance does not work correctly, it is a significant risk for the family.
A leaking gas stove poses serious health risks as well as a critical fire hazard. Even a slight leakage can result in inhalation of gas fumes which can be fatal in the long term. Hence, call Ramboll Appliance for accurate installation of gas stove and other appliance. The gas stove is a vital cooking appliance owned by all the homes in Toronto.
Whether you are buying a new gas stove or an electrical gas; do not compromise on your safety. A little money spent on hiring professional installers ensures total protection for your family and your premises. Hence, whenever you purchase a new kitchen appliance, call us to get experienced professional installers with good knowledge of all types of appliances.
Gas Stove Installation
Ramboll Appliances is your best partner in the installation of all types of kitchen appliances. We offer premium quality professional assistance in setting up the gas stoves in your kitchens. Whether you have refurbished your kitchen or purchased a new gas stove, call us to get immediate installation. We cover all the brands of gas stoves for an authentic and secure connection in your kitchen.
Installing gas stoves by inexperienced mechanics can be dangerous. A professional expert is a must to help you with safe installation of gas stoves. We take responsibility for risk-free installation so that you and your family feel safe in the kitchen. We connect cookers, stoves, dual fuel cookers, hobs, and other accessories accurately. We safely disconnect the old and replace it with a newly purchased unit. Call us and enjoy our quick and satisfactory services which will not leave your kitchen in any mess.
Gas Stove Installation Services
Our gas stove connection services cover hooking up and removal of free and attached gas stoves. Before leaving the premises, our experts test the appliance and ensure that it is safe to use them. Whether you have a free gas stove or an in-built one, we handle fixing all types of gas stoves.
Our expert will remove all the packing supplies and ensure that all the parts and accessories are in place. Any missing part will be notified to the customer for further action. After checking the accuracy and intactness of the unit and the parts, we will install it safely in your kitchen.
With our professional Gas Stove Installation, there is no stress of improper connection and gas leakage issues. We are incredibly affordable, and hence families call us for fixing gas stoves and other electric appliances too.
Why Ramboll Appliances for Gas Stove Installation
Ramboll is a team of expert engineers who are also aware of the dangers of improper gas stove connection. Hence they do not leave your premises until they check the working of the gas stove entirely after installation.
Why we are best for you:
1. Experienced team of engineers
2. Connect stoves of all the brands
3. Accurate checking before completion
4. Affordable pricing
5. Expertise in detecting issues and faults
6. Friendly and well-mannered staff
7. 24×7 services at any time
8. Reach your premises with all essential tools to avoid delay
9. Also, provide immediate repair services
Any fault is quickly detected and intimated to the customers for further actions. We are proud to be contributing to safe connections and set-up of the gas stoves in your kitchens. Whether you are a family or a commercial place, we provide immediate installation of gas stoves, ovens, and other appliances.
As you call us, our engineers will check all the parts like hobs, stove, connectors and the unit in details. Any missing part will be informed and availed. We are handling the installation of all the top brands in Canada. Call us for safe and accurate Gas Stove Installation. Ramboll also provides quick installation of the washing machine, oven, microwaves, and dishwashers.
Call our technicians if you notice any of the following:
Dryer overheating
Under heating
The tumbling mechanism has stopped working
Longer than usual dry time
Clothes are staying wet after the full cycle
Dryer Won't Stop
Dryer runs but no heat
Dryer no power at all
Dryer not working in automatic cycles
Dryer not working in timed dry cycle
Issues with the digital display
Error code on the electronic panel
Making unusual sounds such as grinding or squealing
Blown fuses, or tripping the circuit breaker regularly
Tearing or dirtying of clothing
Heat element on the dryer is gone
The machine will not start at all
Ramboll Appliances:
FAST, FLEXIBLE, AFFORDABLE RATES
PROFESSIONALLY TRAINED TECHNICIANS
Brands we Repair:
Fisher & Paykel Dryer Repair
White Westinghouse Dryer Repair
Request a service with Ramboll appliance today! 

GTA 905-595-3474.
Brands

We Service
We Care For You Home Appliances